Rui Hachimura and Naomi Osaka – Both born in Japan and rising stars in the USA (NBA and Tennis), they both have one thing in common. Rui is half Beninese and Naomi is half Haitian. Rui was the flag-bearer for Japan and Naomi was the opening cauldron lighter.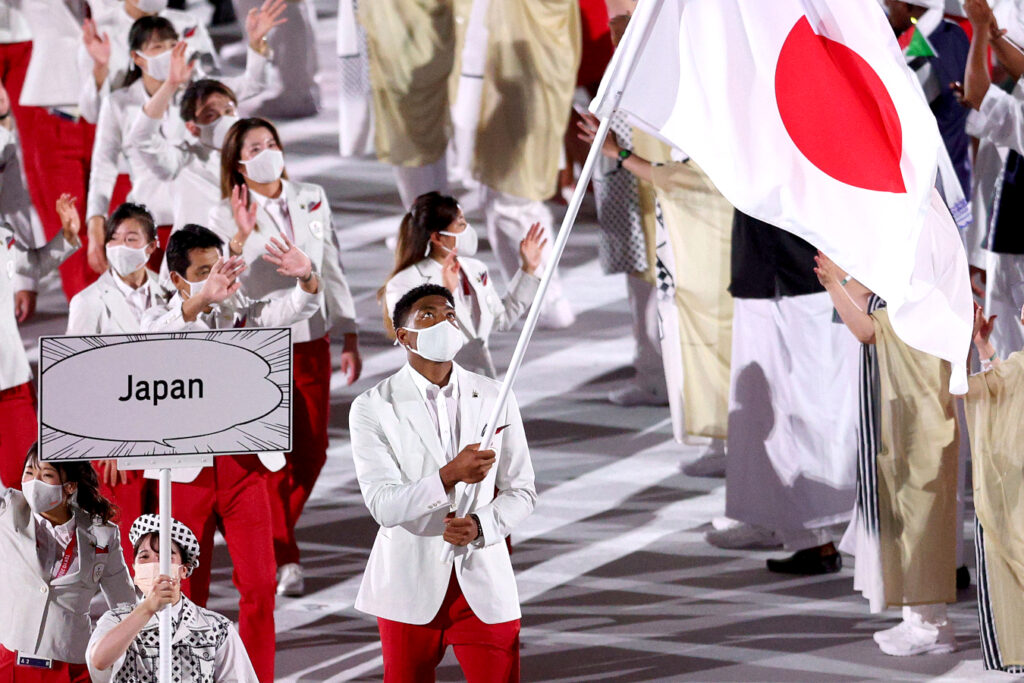 2. Tokyo 2020 was held in 2021 due to the Covid-19 pandemic. Olympic games had previously been canceled once during WWI and twice during WW2.
3. Tokyo previously held the Olympics in 1964 making it the first Asian city to host summer games. Japan has also hosted two winter games. Tokyo 2020 becomes the only Asian city to host summer games twice.
4. Tokyo also becomes the first city to host the Paralympics twice.
5. The Olympic rings symbol in the opening ceremony was made out of wood from trees planted by athletes from the 1964 Olympics. They are made with a woodworking style called Yosegi-Zaiku.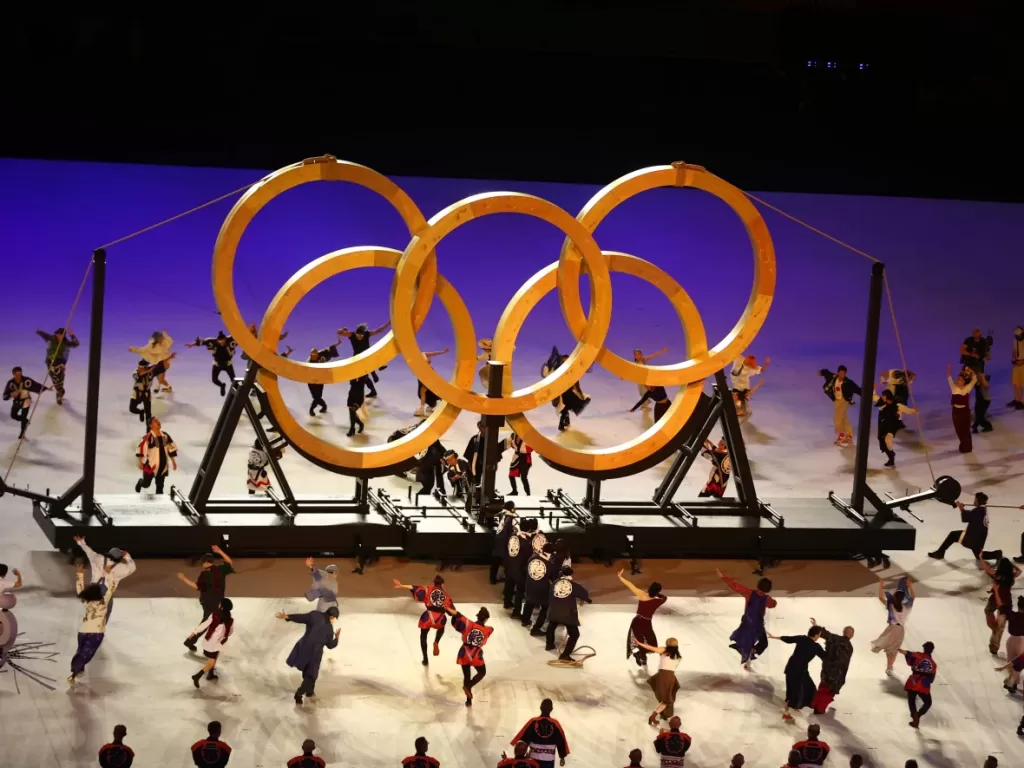 6. Some people were confused by the order in which countries walked out in the opening ceremony. Usually, the countries walk in alphabetical order with the English alphabet, but this year, they walked out according to the "Romaji" Japanese alphabet.
7. New sports included Karate, Skateboarding, Sport climbing, and Surfing. Baseball and Softball were reintroduced (2008)
8. The Olympic stadium was built by wood specifically sourced from all 47 prefectures of Japan.
9. Tokyo 2020 focused on sustainability. Podiums and uniforms were made out of recycled material. Medals were made out of discarded electronics. Beds were made out of cardboard that could be recycled after the games.
10. Nino Salukvadze becomes the first woman to go to the Olympics 9 straight times. Representing Georgia (URS) at 52 years old, she had won 3 sharpshooting medals.
11. Oksana Chusovitina competes in her 8th Olympics in Gymnastics at the age of 46. She has 2 Olympic medals and five different moves named after her.
12. Abe, Hifumi and Abe, Uta are brother and sister who both won gold in Judo on the same day.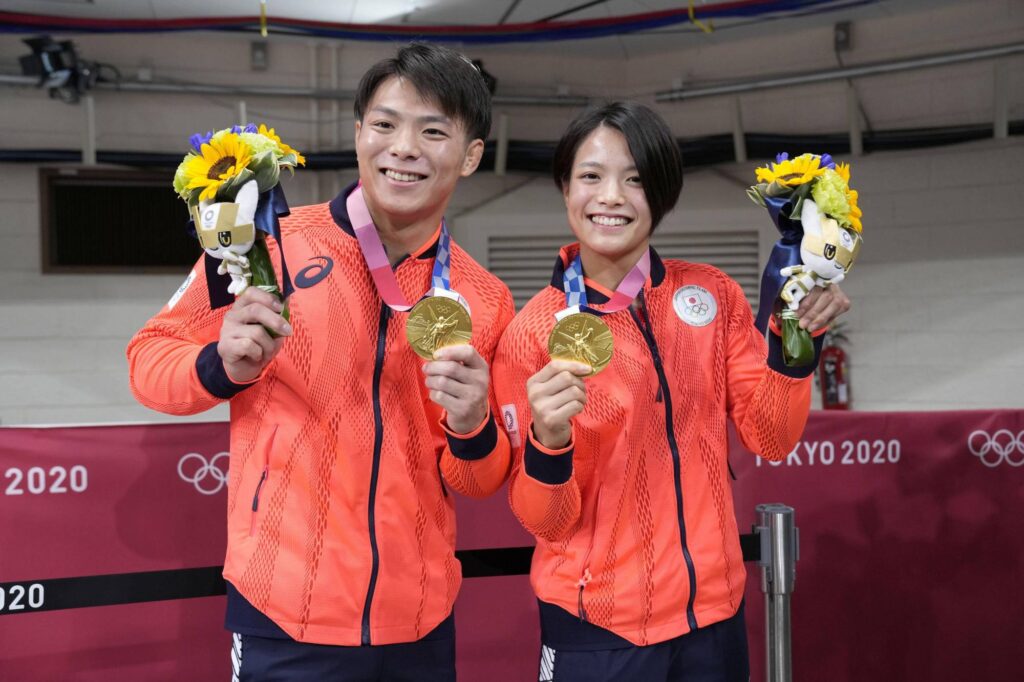 13. A heatwave during the games forced some sport to relocate or reschedule. The average temperature was 32C or 90F.
14. Emmanuel Macron and Jill Biden could be seen at the games. The Emporer made an appearance but the Empress was absent from the games.
15. A huge 7 story balloon was flown in Tokyo called "Masayume", meaning a dream that becomes reality.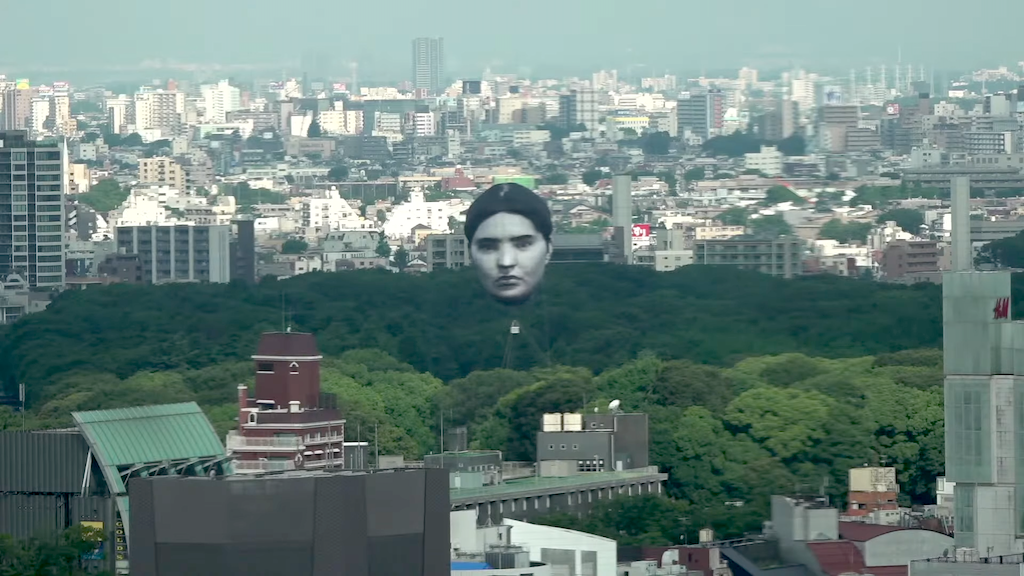 16. Tropical Storm Nepartak was on its way to Tokyo during the Olympics. Fortunately, it didn't cause too much of a disruption. Surfing did start a day ahead of schedule.
17. Kevin McDowell (USA) received a silver medal in the mixed relay and had the best time for any American in the triathlon. What makes him truly unique is that he was diagnosed with Hodgkin lymphoma at the of 18.
18. Australia sets a world record in women's 4x100m relay
19. Tatjana Schoenmaker of South Africa won gold and set the world record in 200m breaststroke and won silver in 100m breaststroke.
20. Kaylee McKeown of Australia won three gold medals: 100m backstroke, 200m backstroke, 4×100 medley. She also was awarded bronze for 4×100 mixed medley. She broke the world record in the 100m backstroke.
21. Skateboarding was introduced this year as two different types, Park and Street. Street was won by Momoji Nishiya (Gold JPN), Rayssa Leal (Silver BRA), Funa Nakayama (Bronze JPN). Park was won by Sakura Yosozumi (Gold JPN), Kokona Hiraki (Silver JPN), Sky Brown (Bronze GBR). Not only are these medalists under 20 years old but Sky, Momoji, and Rayssa are 13 years old. Kokona is 12 years old. Sky Brown who is half Japanese had the option to represent Japan as well.
22. Skateboarding fails ensued
nooooooooooooooooooo pic.twitter.com/LRt3TFwGYf

— #TokyoOlympics (@NBCOlympics) July 25, 2021
23. Ariarne Titmus beat the famed Kate Ledecky but people were paying more attention to her coach, Dean Boxall.
24. Russia was represented by the ROC (Russian Olympic Committee) due to the banning of Russia from state-sponsored doping.
25. Taiwan, or Chinese Taipei, is disputed as a country and a territory of China. Unfortunately, they are not able to use their flag and have to be represented by a custom flag. Some sources such as Twitter didn't even use a flag symbol for Taiwan.
26. Team USA masks were compared to that of many things including Batman's Bane character.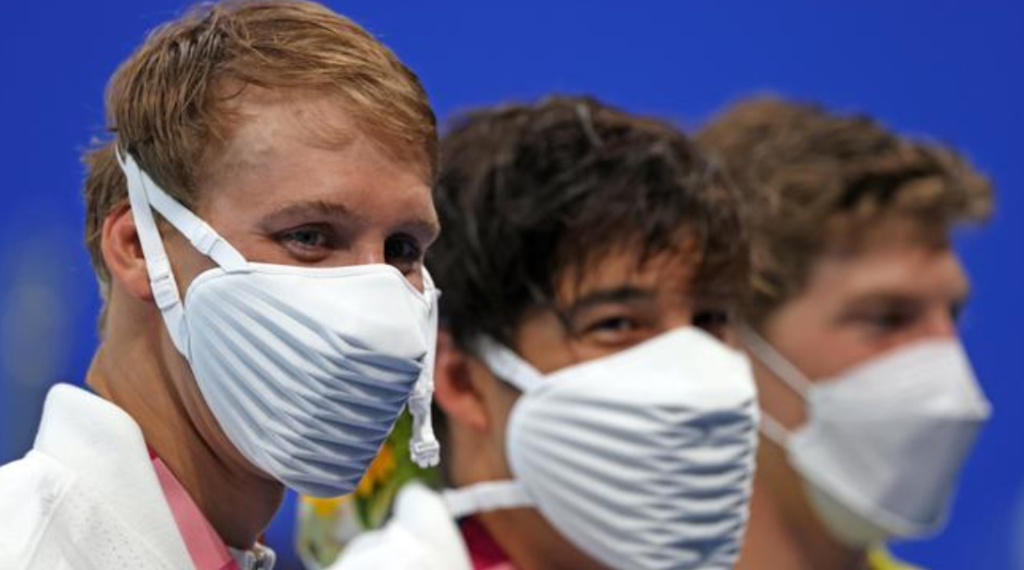 27. Ma Long is considered the GOAT of Table Tennis. He won his second Gold in individual and won his fifth straight gold in team.
28. Twitter honored Simone Biles with a GOAT emoji attached to her hashtag.
29. Vitalina Batsarashkina of Russia wore a witcher medallion and was welcome home with the song "Toss a Coin to your witcher"
29. Tuvalu and Cook Islands set the stage for fashion at the opening ceremony.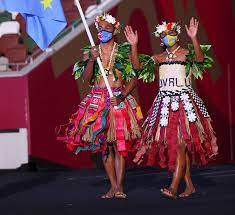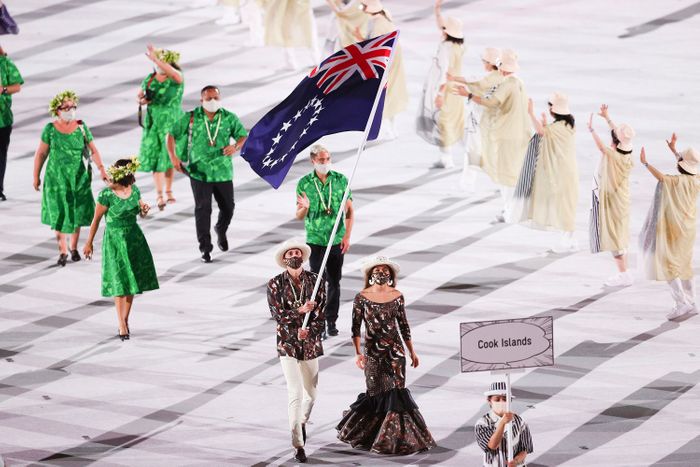 30. Meanwhile, most everyone hated team USA in their Ralph Lauren.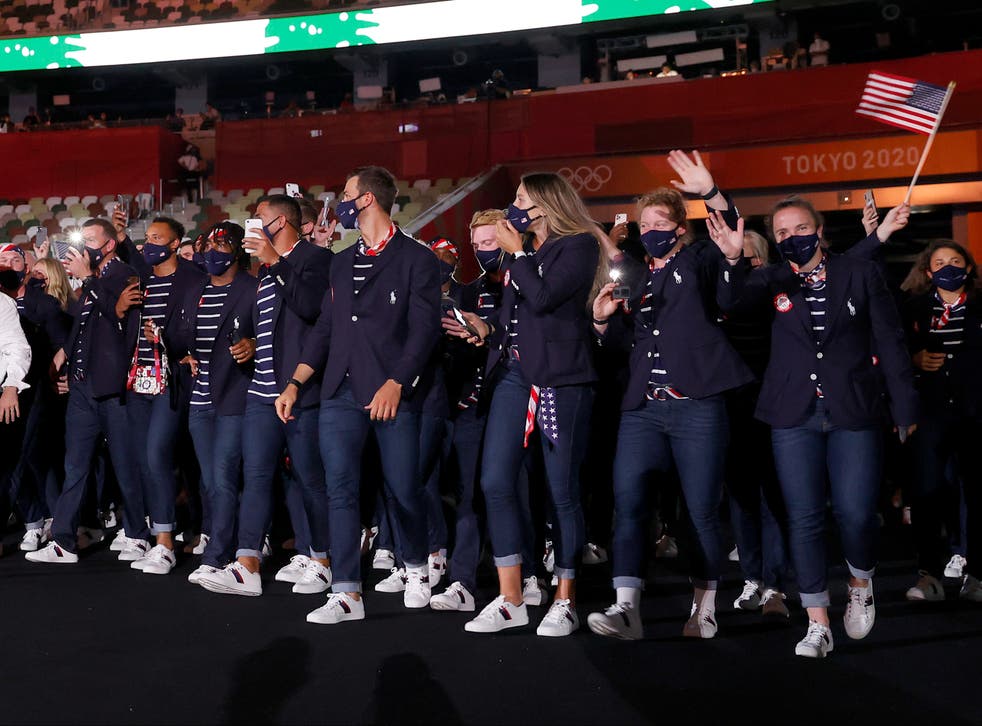 31. Shi Zhiyong of China set some serious world records. He lifted 264 kg which was 18 kg more than the silver Medalist. He broke his own world record by 1 kg.
32. Fiji made headlines in Rio by winning their first gold medal in rugby which was one of the new sports that year. They secured their second gold medal with rugby again.
33. Paris 2024 logo was unveiled and received quite humorous criticisms. Although the symbol was meant to look like the Olympic torch, Twitter exploded from people calling it anywhere from a hair salon logo to the tinder logo.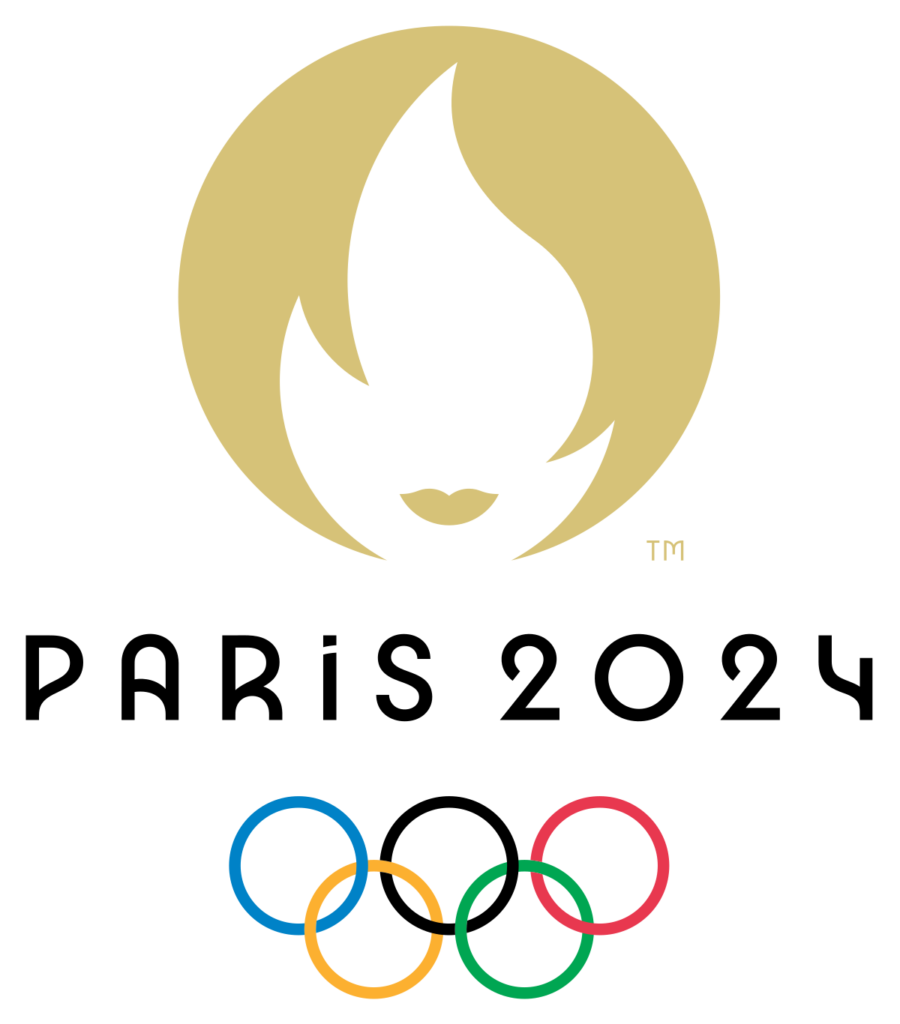 34. Li Wenwen (21) in the 87+kg women's weightlifting breaks three Olympic records with 140kg in snatch, 180kg in clean and jerk, and totaled 320 kg. Another thing that baffled people about her was when she told reporters that she sleeps on the floor because beds are too soft.
35. Elaine Thompon Herah of Jamaica won three gold medals in 100m, 200m, and relay, she follows in the footsteps of Usain Bolt. She broke Flo-Jo's (USA) Olympic record by .01 seconds, becoming the fastest woman alive.
36. Not only did Elaine Thomspon Herah win gold for 100m but her two teammates won silver and bronze, placing Jamaica in sprint history.
37. You see a lot of skin during the summer Olympics but take a look at some of the cool tattoos that were visible.
38. South Korea Team archery gets six bullseyes in a row making a perfect score.
39. Shanne Braspennincx of the Netherlands won gold in cycling despite having a heart attack in 2015.
40. Hidilyn Diaz from the Philipinnes won gold in women's 55kg weightlifting, marking the first Olympic gold in history for the Philipinnes.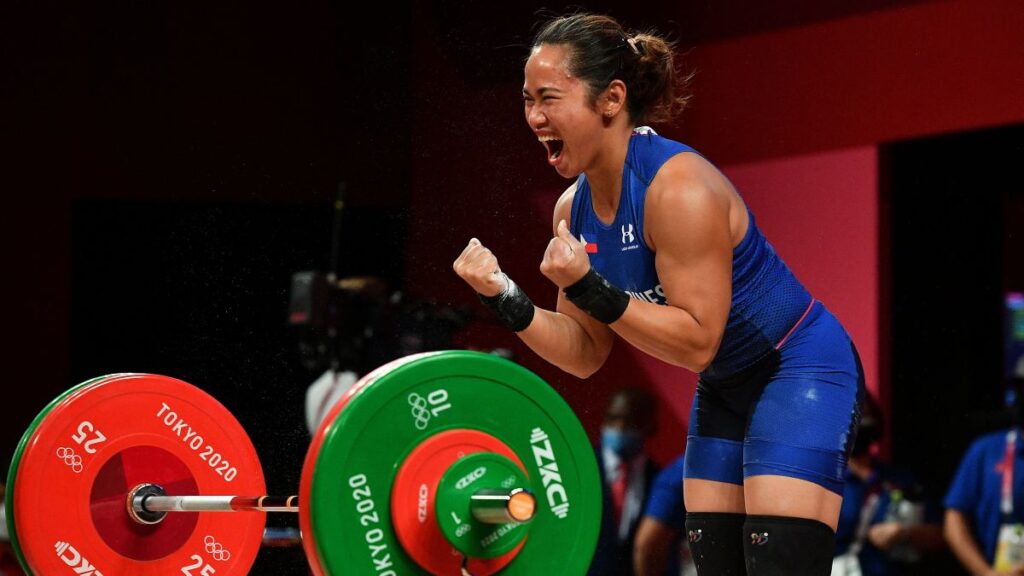 41. Damian Quintero of Spain and an aeronautical engineer has 114 medals from various events under his belt. Karate was added to the events and he claimed a silver at the Olympics.
42. Headlines were made as Laurel Hubbard of New Zealand was competing in women's weightlifting after transitioning to a female in 2012.
43. Dina and Arina Averina are twins representing Russia in Rhythmic gymnastics. Dina won silver as Arina placed 4th.
44. 5,000 bouquets were made for the medal winner but they hold a much deeper meaning. In Fukushima, flowers were planted in abandoned agricultural fields. In Miyagi, sunflowers were planted in remembrance of lost the lost children in the tsunami. In Iwate, gentians were planted. All of these flowers make up the bouquets.
45. Belarus has recently been criticized by the world for the recent election and government control. Krystsina Tsimanouskaya, a Belarusian sprinter, criticized her coaches and was brought to the airport to return to her country before her competition. She refused and has been sheltered in Poland for fear of her safety if she returns to Belarus.
46. The Netherlands women's hockey wins their fourth gold in a row.
47. ROC's Romashina won her sixth Olympic gold in artistic swimming. She's also the 16-time world champion.
49. Sydney McLaughlin from the US takes home two gold records in relay and hurdles, beating her own record. She narrowly edged her teammate, Dalilah Muhammed. The University of Kentucky Wildcats can now boast that they've provided the US with 12 Olympic medals and even more record-breakers.
50. Allyson Felix of the US, at 35 years old, is the oldest female track and field gold medal winner. She now has a total of 7 gold, 3 silver, and 1 bronze.
51. Along with Teammates (49,50) Athing Mu receives gold for 800m. All four women: Felix, Muhammed, McLaughlin, Mu, were part of the 4×400 relay and won gold.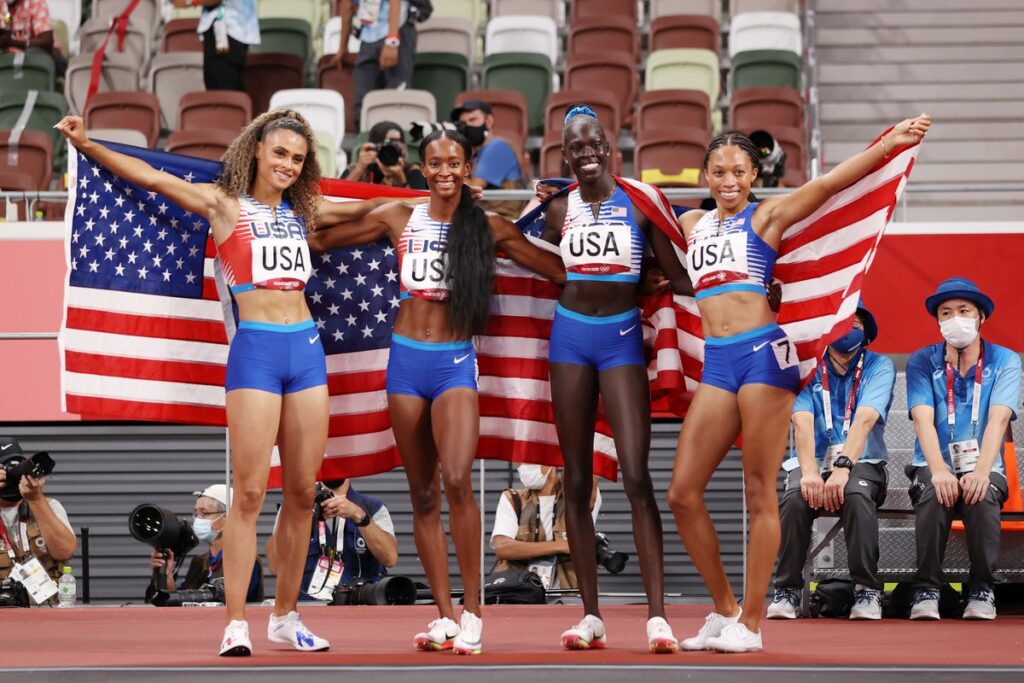 52. Caeleb Dressel won an incredible 5 gold medals (and breaking records) in Tokyo making his total count to 7 gold medals.
53. Sha'carri Richardson, who is America's fastest woman was not able to compete in the Olympics due to a positive marijuana test. Critics have slammed Rapinoe (soccer) for being a promotor of CBD, calling it a "double standard".
54. Aliaksei Shostak, a US gymnast who holds several medals in nationals and a favorite, fell through the trampoline edging during qualifications.
55. Quan Hongchan, a 14-year-old from China, receives perfect scores for her incredible dives.
56. Tokyo has been all about symbolism including the Olympic torch. It was designed to look like a Sakura blossom by viewing it from above.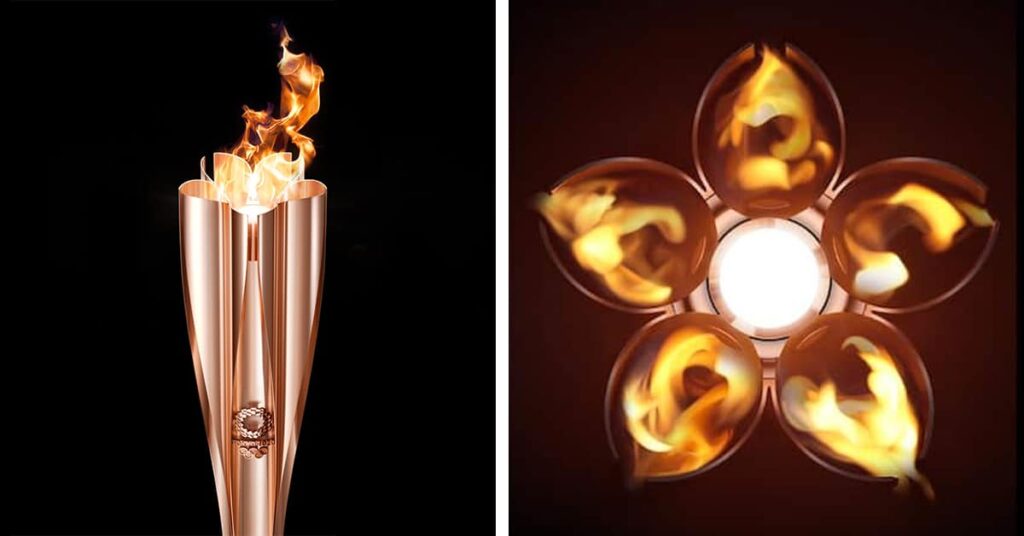 57. The Olympic mascots, Miraitowa and Someity, were voted on by elementary school students.
58. Some of the world records that were broken at Tokyo Olympics. (Source)
Lasha Talakhadze, Men's Weightlifting – Georgia (488 kg)
Women's 4×100m Freestyle Relay – Australia (3:29.69)
Women's Track Cycling Team Pursuit – Germany (4:04.242)
Men's 4×100m Medley Relay – USA (3:26.78m)
Aleksandra Miroslaw, Women's Speed Climbing – Poland (0.12 seconds)
Karsten Warholm, Men's 400m Hurdles – Norway (45.94 seconds)
Jakob Ingebrigtsen, Men's Olympic 1500m – Norway (3min 28.32sec)
Faith Kipyegon, Women's 1500m – Kenya (3min 53.11sec)
Men's Track Cycling Team Pursuit – Italy (3:42.032)
Women's Team Sprint – China (31.804 seconds)
Women's 4x200m Freestyle Relay – China (7:40.33 minutes)
Shi Zhiyong, Men's 73kg Weightlifting – China
Sydney McLaughlin, Women's 400m Hurdles – USA (51.46 seconds)
Tatjana Schoenmaker, Women's 200-meter breaststroke – South Africa (2:18.95m)
Caeleb Dressel, Men's 100m Butterfly – USA (49.45 seconds)
Yulimar Rojas, Women's Triple Jump – Venezuela (15.67 meters)
59. By far, the biggest story at the US Olympics, Simon Biles. Simon Biles, or notably "the GOAT", of gymnastics, withdrew from some of the competition. After citing mental health, it was later revealed that stress, the death of her aunt, and twisties contributed to her withdrawal. Twisties are a condition when a mental block can contribute to the loss of spatial awareness leading to devastating consequences for gymnasts. Suni Lee, a teammate, won gold in all-around. MyKayla Skinner, an alternate, took Biles's spot and helped the US team win Silver. Juntendo University closed its doors to let Biles practice in peace.
60. Watch the best moments at the Tokyo Olympics